LJ.
It's amazing how much I never post anymore.
but not really.
because I will still never be photogenic, as hard as I try.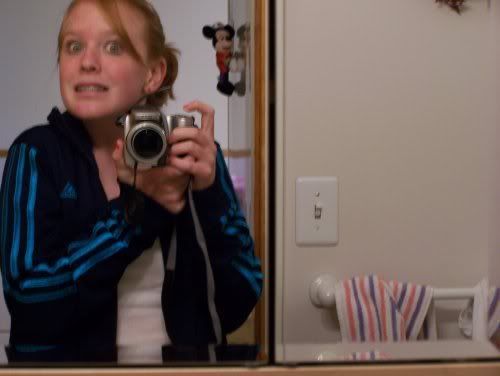 No matter HOW MUCH I LOSE, or what I get, my self-photo taking skills will never improve.

I actually love life for like, the first time in forever.
except for the fact that guys till ignore me, but that's only in Gorham.
and my last two classes of the day are at the part of the building that's next to a restaurant. it smells soo good.
haha.

I love that:
school is good.
I won a field hockey game
I'm the top scorer.
I dont rely on food to get me through the day.
concerts. yey.
mcr with my cousinsss. raiding UMaine Orono's dorms.
NEW YORK in 2 MONTHS, 15 DAYS.
ahh.
oh, and my new fishy.

so yeah.
no one will read this but I dont really care.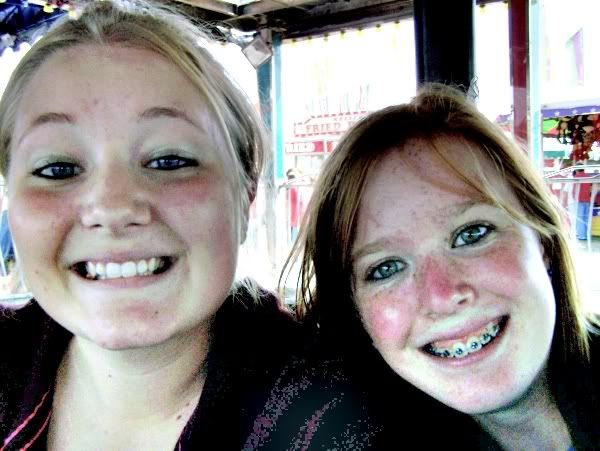 rocking up the fair with a sunburn on the bumpercars.. biitch.
cabbage!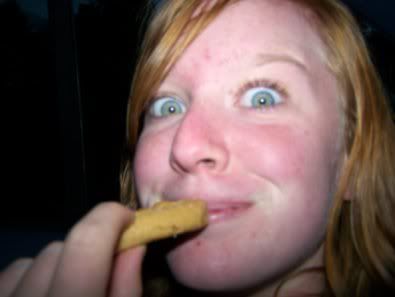 maine. peanut butter cookies that I no longer eat.
storylandd avec Mary.
Current Music:

mariana's trench.